News
2015 American Medical Billing Association
CardChoice International announces today that they will be attending the 2015 American Medical Billing Association annual conference at the Rio Resort and Casino in Las Vegas on October 8-9.  CardChoice will be educating medical billers on the importance of streaming the revenue cycle for patient payments using their patient payment portal and credit card on file technology.
CardChoice International Will Attend 2016 PMI Conference in Las Vegas
Our founding partners Ray McGrogan and Steven Kleinberg will be teaching a break out session on PCI Compliance, securing patient data and EMV cards at this years Practice Management Institute Conference in Las Vegas.  The conference will be held November 9th - 11th at the Flamingo Las Vegas Hotel & Casino.
Learn up to date industry skill sets, network with experts & peers and earn annual CEUs in one place.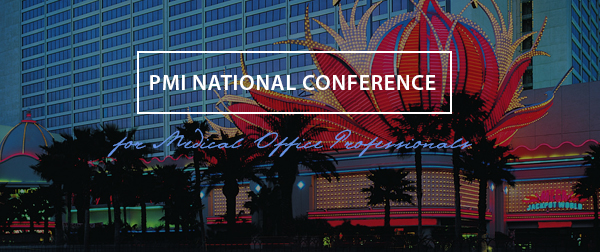 2014 Practice Management Institute Conference - Las Vegas
The executive team from CardChoice International is excited to be in attendance at the PMI Las Vegas conference November 5-7.  Medical office administrators will attend sessions related to medical office coding, billing, compliance, and management professionals. We are looking forward to seeing the PMI executive staff and meeting new practices administrators. Our Card on File technology will help healthcare practices reduce costs while allowing patients to pay more conveniently.
2014 American Medical Billing Association Conference
CardChoice will be exhibiting at the AMBA Conference October 15-17.  Medical billers' will be attending to help improve their skills, knowledge, and regulatory compliance as it relates to office billing.